---
BP328 Bachelor of Fashion(Design)
Welcome
Here you will find information and resources about your Program. Check back here regularly for the latest news, events, options and other updates.
---
---
---
---
The options below are available for the Bachelor of Fashion (Design). Use the filters or search to browse the options available to you.
There are no upcoming events at this time.
---
---
---
---
---
---
---
Twitter streams recommended for BP328 @NatGeo, @ragtrader, @DIA_National, @VAMFF, @FashionWeekAus, @FashionWeek, @AusFashCouncil, @TextileExchange, @FashRev
---
Today's travelers should embrace humility, says Jessica Nabongo, instead of going to faraway places to confirm what they think they already know on.natgeo.com/3sXKKrR
11 hours ago
Sanctions on Russia, bad weather, and export cuts have fueled a severe fertilizer shortage that has farmers scrambling to keep the world fed on.natgeo.com/3GqstsC
13 hours ago
Line it up! @biancaspender opened up #AAFW with a spectacular show of design and movement. Image via InDigital.
14 hours ago
Falling prices, rising costs, and anti-fur sentiment are endangering a way of life that has sustained the Indigenous people of northern Canada for hundreds of years on.natgeo.com/3MZKxMF
17 hours ago
Many national parks didn't start out as pristine wilderness on.natgeo.com/3sYurLi
19 hours ago
Even when it's just a little warmer than usual, higher night temperatures mess with our slumber. A new worldwide study adds up these losses on.natgeo.com/3audSAD
21 hours ago
Sealed with a sequined kiss 💋 @acnestudios Spring/Summer 2022 collection. Photo by @GettyImages.
21 hours ago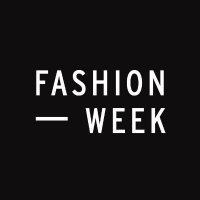 An outbreak of monkeypox has public health officials concerned. But the virus can be contained with vaccines that are already stockpiled and available in some countries on.natgeo.com/3lNqncP
1 day ago
The world's population will hit 10 billion in 2050. Can more food be grown sustainably? #WorldHungerDay on.natgeo.com/3a6EV4U
1 day ago
"Women are left to choose between sexual harassment or unemployment." - Jennifer Rosenbaum, International Labor Rights Forum theguardian.com/global-develop… #WhoMadeMyClothes #IMadeYourCl...
1 day ago