---
BP328 Bachelor of Fashion(Design)
Welcome
Here you will find information and resources about your Program. Check back here regularly for the latest news, events, options and other updates.
---
---
---
---
The options below are available for the Bachelor of Fashion (Design). Use the filters or search to browse the options available to you.
There are no upcoming events at this time.
---
---
---
---
---
---
---
Twitter streams recommended for BP328 @NatGeo, @ragtrader, @DIA_National, @VAMFF, @FashionWeekAus, @FashionWeek, @AusFashCouncil, @TextileExchange, @FashRev
---
"His story epitomizes what the Awá and other isolated groups went through, especially in the face of a moving frontier" on.natgeo.com/3ycqvY7
10 hours ago
The study of squid nerves has been essential to research for decades, resulting in hundreds of scientific papers—and two Nobel Prizes on.natgeo.com/3BWeCrc
11 hours ago
The countdown is on! One week to go until our inaugural Designers Australia 2021 Awards next Thursday, 5 August. View the shortlist video here > bit.ly/3xcKBzO
12 hours ago
Happy #InternationalTigerDay! The tiger might be the largest of the wild cats, but their populations still need protection on.natgeo.com/3l4MbS9
13 hours ago
Restrictions have been lifted in Victoria, but businesses will still suffer its impact. Review a summary of government support available thanks to @OlveraAdvisors @VicGovAu #COVID19Vic ausfashio...
13 hours ago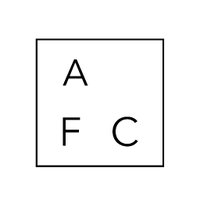 New Design jobs have been added to our website > bit.ly/2JOuX5m
16 hours ago
A great photograph is a combination of light, composition, and moment—these go above and beyond on.natgeo.com/2UYMP96
17 hours ago
So excited to see @Refinery29AU launch in Australia today 🥳twitter.com/Refinery29AU/s…
18 hours ago
Otters, foxes, and other wild animals appear in viral videos as cute and cuddly pets, but the reality is far more serious—and problematic on.natgeo.com/3zNNDwa
19 hours ago
Sharks, among the fiercest predators in the ocean, are also some of the most vulnerable on.natgeo.com/3l8WXXw
21 hours ago
Despite their fierce but honest name, cicada killers are harmless to humans—the "gentle giants of the wasp world" on.natgeo.com/3f94sK9
23 hours ago