---
BP328 Bachelor of Fashion(Design)
Welcome
Here you will find information and resources about your Program. Check back here regularly for the latest news, events, options and other updates.
---
---
---
---
The options below are available for the Bachelor of Fashion (Design). Use the filters or search to browse the options available to you.
There are no upcoming events.
---
---
---
---
---
---
---
Twitter streams recommended for BP328 @NatGeo, @ragtrader, @DIA_National, @VAMFF, @FashionWeekAus, @FashionWeek, @AusFashCouncil, @TextileExchange, @FashRev
---
To a veteran horologist, "time is still a man-made invention." In his Pennsylvania workshop, he fixes its flaws on.natgeo.com/3E7WtdB
11 hours ago
Parks and refuges aren't enough to preserve America's environment. Land, water, and wildlife need to be protected everywhere on.natgeo.com/3M12ScC
13 hours ago
Gone are the bright pinks we've seen from #Valentino last season as #PierpaoloPiccioli returns to #PFW with #UnboxingValentino. While the colors are more minimalist in nature, the prints were not. ...
16 hours ago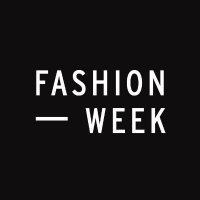 The arrivals at #Balenciaga really said: star-studded. 🌟 #KylieJenner, #KhloeKardashian, #KanyeWest, #SaintWest, #NorthWest, #BellaHadid, #AlexaDemie, and more celebrities flocked to the fashion...
17 hours ago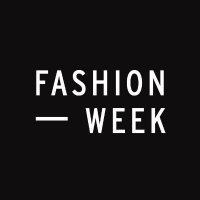 These ancient trees persisted for nearly 200 million years until they all but vanished. Now they line city streets on.natgeo.com/3URtwbU
18 hours ago
The facility is the largest of its kind in the U.S. that can test top Category 5 winds. To generate such speeds, it requires fans six feet across and 15,000 pounds each, the weight of two trucks on...
22 hours ago
Penguins are master navigators, proving they're as clever as they are cute on.natgeo.com/3e1XHN1
1 day ago
As the hobby soars in popularity, there's an increase in calls for birders to help preserve the wildlife they love watching on.natgeo.com/3UYyOST
1 day ago
New research is uncovering a richer, more complex picture of women's roles as wives, priestesses, and scholars in ancient Greece on.natgeo.com/3SGB2Vm
1 day ago
After 2 years away from the runway, #ReiKawakubo brought us colossal gowns for #CommeDesGarcons in Paris. 16th century notes can be spotted in the cocoon-like silhouettes, floral ruffles, and leath...
1 day ago