---
BP328 Bachelor of Fashion(Design)
Welcome
Here you will find information and resources about your Program. Check back here regularly for the latest news, events, options and other updates.
---
---
---
---
The options below are available for the Bachelor of Fashion (Design). Use the filters or search to browse the options available to you.
There are no upcoming events at this time.
---
---
---
---
---
---
---
Twitter streams recommended for BP328 @NatGeo, @ragtrader, @DIA_National, @VAMFF, @FashionWeekAus, @FashionWeek, @AusFashCouncil, @TextileExchange, @FashRev
---
Microbiologists are looking at new ways to fight viral infections with the bacteria already living in your intestine on.natgeo.com/3mJbibS
11 hours ago
Unapologetically romantic ❤️ Wiederhoeft Spring/Summer 2022 Bridal Collection was created the old-fashioned girl, iconoclastic in her own way. Photographed by @ForgedntheNorth, see more from th...
12 hours ago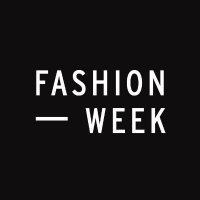 Sights that are popular with visitors are often favored by animals, too, and the loss of tourism during the pandemic hit stray cats and dogs hard on.natgeo.com/3deMmWL
12 hours ago
New Member! #SHOEfabrik operates with an international team of 150+ footwear professionals working across several leading global brands on world class products. They are committed to making progres...
14 hours ago
As the review of six cases of blood clotting in the U.S.—out of more than 6.8 million doses administered—is underway, the U.S. will pause use of the Johnson & Johnson vaccine at federal sites o...
15 hours ago
Seeing the world through turquoise-tinted glasses at backstage at Hongwei s for China Fashion Week. Photo by @GettyImages
15 hours ago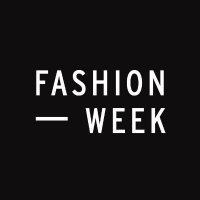 On the latest episode of #OverheardNatGeo, photographer Brian Skerry swims with orcas—and discovers these apex predators have unique cultures that aren't so different from our own on.natgeo.com...
16 hours ago
Until more is understood about the vaccines and variants, the future of vaccine passports could remain murky on.natgeo.com/3tfKVNi
17 hours ago
No one knows why Cahokia declined 600 years ago—but evidence suggests it wasn't damaging environmental practices by its residents on.natgeo.com/2QowaZN
18 hours ago
Producers: Tell us #IMadeYourFabric, because stories are just as important as stats🧵 Beyond the first tier of the global supply chain, fashion is made by farmers, spinners, weavers, dyers, prin...
21 hours ago
Thank you @GoodOnYou_App for the brilliant roundup of #FashionRevolutionWeek ✨ goodonyou.eco/fashion-revolu…
22 hours ago